Supporting communities since 2001
Building networks uniting thousands worldwide
2001
- Launched InnovativeTeachers
An online platform designed to share lesson plans to teaching communities around the world.
2003
Launched an InnovativeTeachers event sponsored by Microsoft. Invited teachers from across Europe to share their ideas.
2004
InnovativeTeachers.com acquired by Microsoft
2005
- Launched YourSchoolUniform
In partnership with the support of ASOS.com co-founders, launched the world's first online school uniform business.
2007
Helped reduce the hassle of uniform shopping. Supported hundreds of schools across the UK.
2009
YourSchoolUniform.com acquired by OTTO
2010
- Launched TescoUES
Built the world's first scalable uniform embroidery service in partnership with Tesco.
2012
Helped reduce prices of uniform across the industry. Grew service to over 4,000 schools.
2014
Built a crowd-fundraising arm to help support schools & clubs.
2016
- Launched ShopkeepEasy
Merged our community fundraising know-how and shop management expertise into one. Partnered with multiple brands to offer best value items and services to groups.
Today
Growing from strength to strength around the world. To date, we have helped to raise over £500,000 for worthwhile projects!
Our goals
To unite and support community groups globally
To make it easy for group members to purchase everything they require, all in one place
To delight our users with exceptional web and mobile products
To provide an effective and hassle-free fundraising platform for groups so they can reinvest more in their members.
How we differ from others
| | | | |
| --- | --- | --- | --- |
| | Personalised Marketplaces | Uniform Retailers | ShopKeepEasy |
| Buy personalised items | | | |
| Create a new item for sale in under 5 min | | | |
| Add custom names and initials to items | | | |
| Allow your customers to buy your items | | | |
| Option to hold stock for guaranteed supply | | | |
| Customer free delivery when collected from group | | Sometimes | |
| Control the price of items sold to raise additional funds | | | |
| Control the look & feel of your online shop instantly | | | |
| Collect money online for event tickets/subscriptions | | | |
| Sell 2nd hand items (lost property & other items) | | | |
| Supports donation giving on the shop (incl. gift aid) | | | |
| Full transparency of customer sales and donations | | | |
'We created a range of sportswear for our football club. You can also allow customers to add their name or initials on items. Not only a great feature for parents, but it also saves us loads of admin time as it's automated.'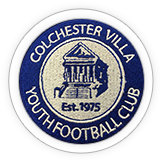 Arron, Head Coach, Colchester Villa YFC